Call for Submissions: CIMA at Reeperbahn 2016
Call for Submissions: CIMA at Reeperbahn 2016
September 21-24, 2016
Deadline: May 25, 2016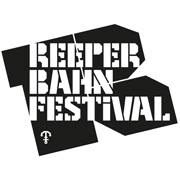 CIMA is excited to be heading back to Germany for Reeperbahn 2016. We'll once again be hosting a fifth installment of Canada House and presenting showcases. This is a fantastic opportunity to access the 3rd largest worldwide music market and Reeperbahn attracts thousands of artists and music industry professionals from across the globe.
Our 2015 Canada House at Reeperbahn was a great success, with Canadian Blast having mounted a trade mission with 18 Canadian companies and 6 artist entrepreneurs, with 23 showcasing artists. What were the results? 314 meetings and 101 deals. You can find out more about some of the benefits of participating in Canadian Blast at Reeperbahn by clicking here.
We're currently looking for bands/artists that can showcase at this year's Canada House, so here's your chance!
When: September 21-24, 2016 (Pre-Event in Berlin September 20)
Where: Hamburg/Berlin, Germany
Details: There will be a fee per showcase, and this includes the business package. Please note that each artist must have a business representative.
Pre-Event/Showcase in Berlin: We will also be having a small pre-Reeperbahn showcase and biz event in Berlin on the 20th. On the form please let us know if your Reeperbahn artist is interested in applying for that as well. All biz participants are invited to attend the business events in Berlin.
Interested? Click the Apply Now button. The submission deadline is May 25, 2016.
For any questions or concerns, please contact CIMA's Music Export Manager, Trisha Carter, attrisha@cimamusic.ca.
About CIMA:
Established in 1975, CIMA is the not-for-profit national trade association representing the English-language, Canadian-owned sector of the music industry, and is the first organization of its kind in the world. CIMA represents a diverse membership consisting of Canadian-owned companies and their ambassadors, all of whom are involved in every aspect of the music, sound recording and music-related industries. They are exclusively small businesses which include: record producers, record labels, recording studios, managers, agents, licensors, music video producers and directors, creative content owners, artists and others professionally involved in the sound recording industry. CIMA's mandate is to develop and advocate policies and services that serve to support a strong and economically stable Canadian independent music and sound recording industry, ensuring the long-term development of the sector and to raise the profile of Canadian independent music both in Canada and around the world.
About Music Export Canada:
Music Export Canada is the newly established alliance between some of Canada's most active national and provincial talent exporters, importers and stakeholders. With a common goal of showcasing bright up-and-coming talent and developing emerging industry professionals, Music Export Canada will service many of the nation's export needs and will grow to be an internationally trusted resource for the all things related to the independent Canadian music community.