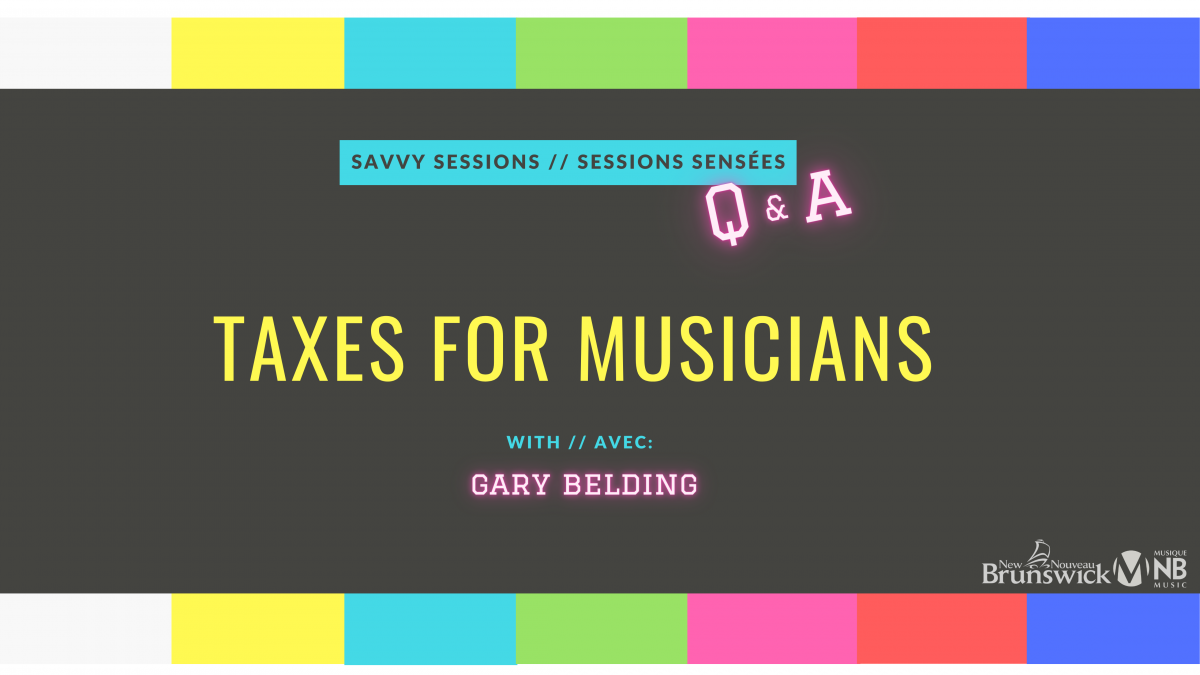 MNB is launching small group Q&A sessions with accountant Gary Belding who will answer all your tax questions. The sessions will take place on February 22nd via Zoom and will have limited spots available. Although registration is first come first served, MNB members will be prioritised. Please note that these are not private 1-1 sessions- Gary will meet 4-5 people at a time, so take that into consideration while preparing your questions.
Gary Belding is a lifelong resident of Fredericton, New Brunswick. Gary has been an actor, producer and production accountant in a number of short and feature films and a member of the NB Filmmakers Cooperative and Lead of the Actors Helping Actors Workshop. Gary's son, Richard Belding graduated from St. FX University with a degree in Jazz Music and his daughter-in-law has a Masters Degree in Voice from the University of Toronto and operates her own opera company in Halifax and Toronto. 
After retiring from the Provincial Government of New Brunswick as the Manager of Financial Programs with Business New Brunswick in April 2011, Gary now operates his own business, Belding Business Financing Solutions Inc.  Currently, Gary assists new and existing entrepreneurs with access to financing solutions including bank financing, government assistance programs, non conventional financing and private equity.  Assignments also include the preparation of business plans, feasibility studies, business information sessions, small corporate income tax returns and a number of accounting contracts.