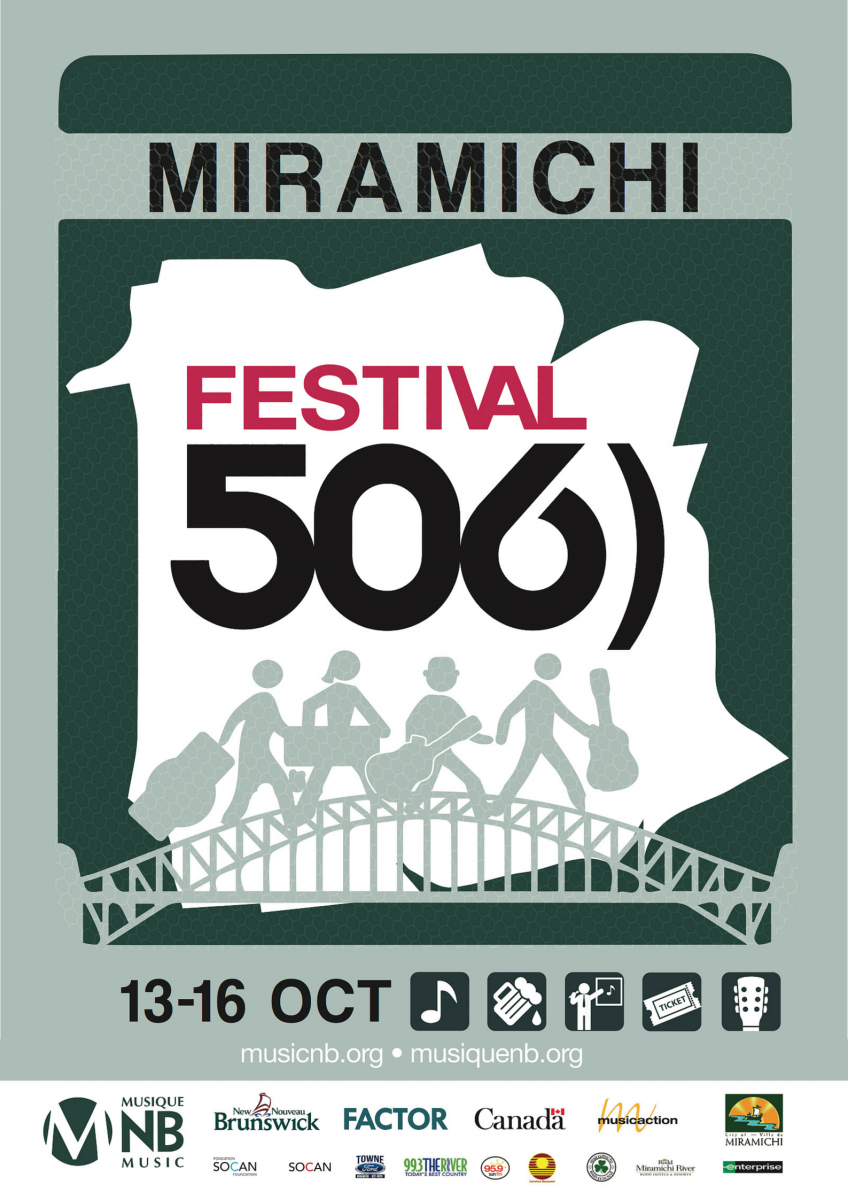 Miramichi will be the place to be this October, as organizers of the 10th edition of Festival (506) have unveiled their concert line-up for a not-to-be-missed milestone celebration.
Thirty-eight bands and solo artists from all across New Brunswick will meet in the River City, October 13 to 16, to take part in this event which has something for all music fans. The eclectic program will feature rock, pop, country, hip-hop, electro and much more.
Fan-favourite FM Berlin has joined the roster, as well as local emerging band Lionsault. Talented singer-songwriter Andy Brown will perform on the Kin Center stage, which will also see MNB- and ECMA-Award Winners City Natives. The jam-packed line-up will also include Acadian folk-prog group Cy, blues players The Terry Whalen Band, indie-rock artist Kevin McIntyre, and 2015 MNB Emerging Artist Winner, Eastcoast Love Story.
Showcasing Artists
Festival Passports, which give access to all the shows, will be on sale soon for 30$.

Festival (506)'s schedule also includes four days of conferences geared to music industry professionals, an Awards Show celebrating New Brunswick's musical talents, as well as a Youth component called "dB Program" which gives artists aged 13 to 18 mentoring and performance opportunities. The full schedule will be announced later this summer.
Festival (506) is made possible thanks to numerous partners such as the Government of New Brunswick, FACTOR, the Government of Canada, Musicaction and the City of Miramichi. Music NB would also like to thank SOCAN and the SOCAN Foundation, Carrefour Beausoleil, Towne Ford, 99.3 The River, 95.9 Sun FM, CJSE, CFBO, Miramichi's Irish Festival, Rodd MIramichi River, and Pizza Delight Chatham & Newcastle.

For more information
festival506@musicnb.org
www.festival506.ca